Western New York
AMOUNTS OWED IN FOUNDATION AID:
Niagara Falls: $13.7 million
Williamsville: $12.5 million
Kenmore-Tonawanda: $8.9 million
It's just a few minutes past 10 a.m. on a Friday morning and already the guidance office at Niagara Falls High School is packed with students lined up against the wall waiting to be seen — so many, in fact, there aren't enough chairs for all of them.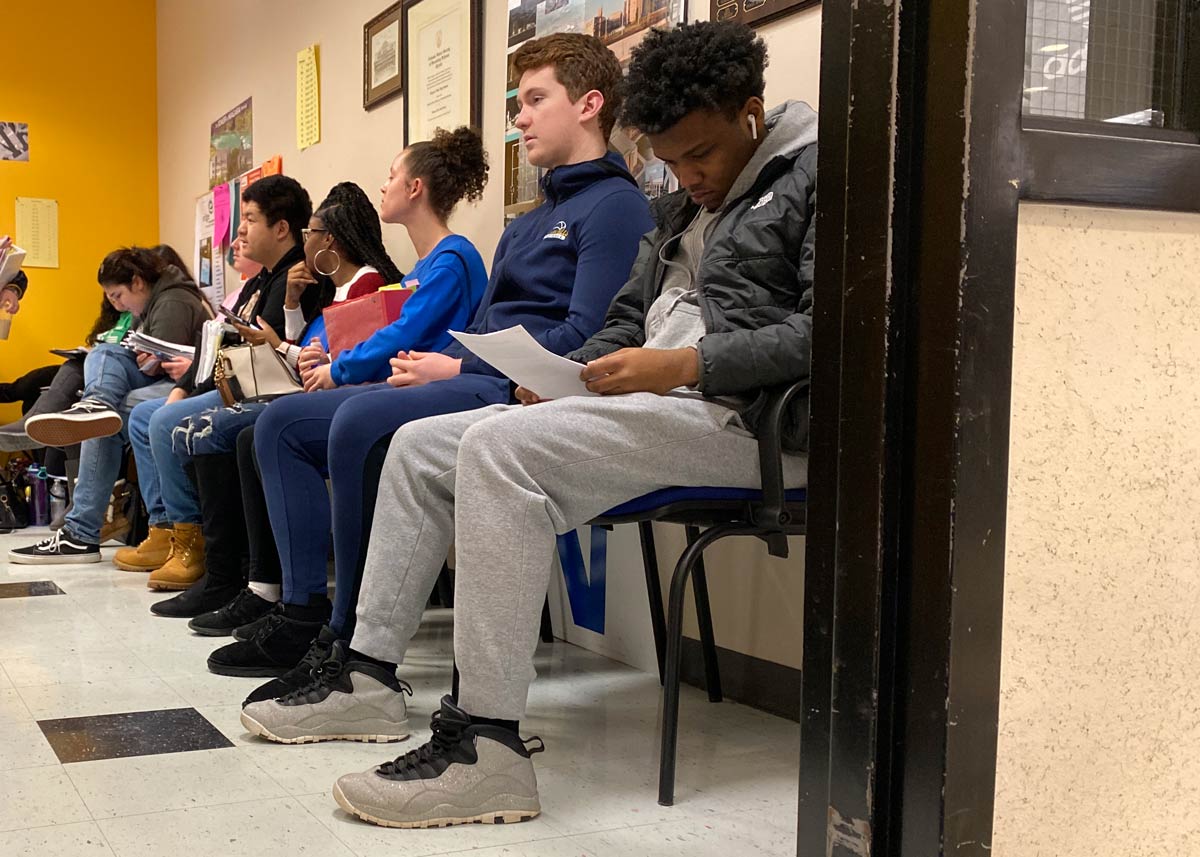 Niagara Falls High School students line up as they wait to meet with an under-staffed guidance counselor's office.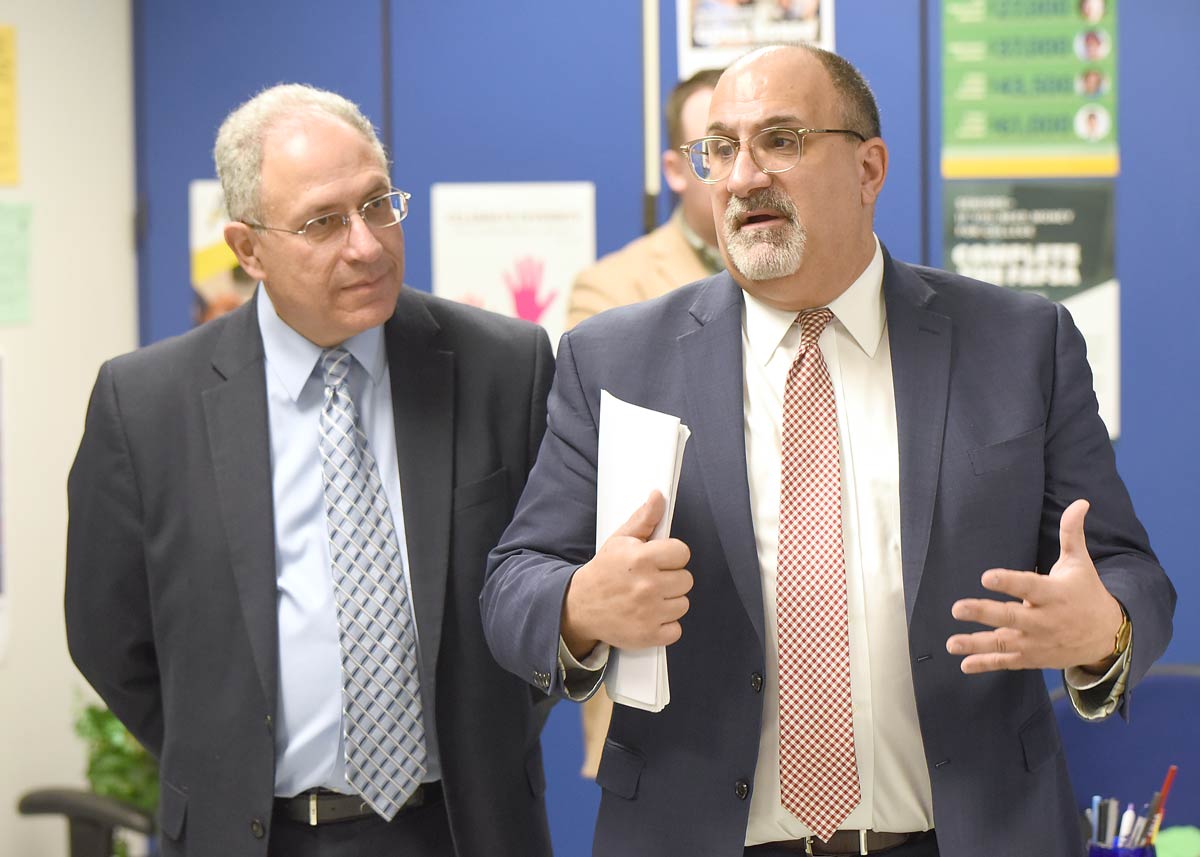 NYSUT president, Andy Pallotta looks on as Niagara Falls Schools Superintendent, Mark Laurrie, discusses the affects of underfunding.
"Lines like this are common," said Niagara Falls Schools Superintendent Mark Laurrie. "We need more support."
A shortage of state funding means the district can offer only one social worker for every 2,000 students and only eight guidance counselors districtwide. Laurrie said it just simply isn't enough to meet student needs in a district of 7,000 kids.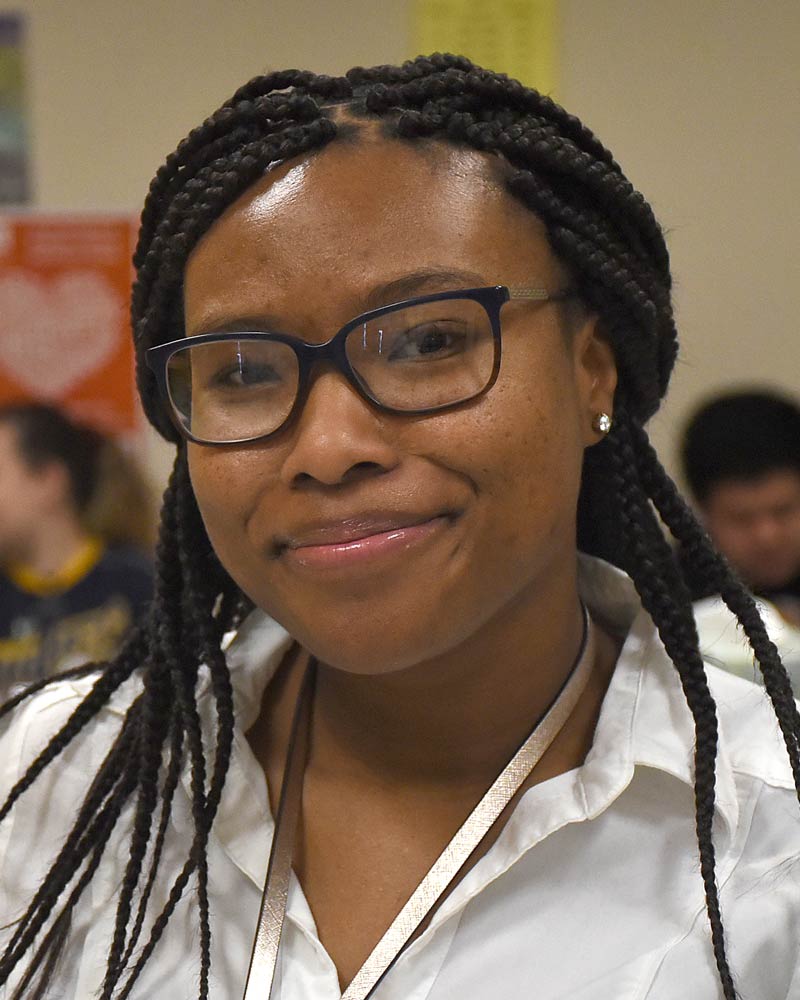 "The need is there. I see students all day, every day, and even though I try my best, it's just not enough."
~ Ka-Shara Jordon, on being the only social worker servicing 2,000+ students at Niagara Falls High School.
He also said it shouldn't be this way, given that Niagara Falls is owed $13.7 million in state Foundation Aid funding.
"If we can't fund kids the way we fund buildings, well, there's something wrong."
There is something wrong. Across the state, 400 districts are owed $3.4 billion in state Foundation Aid.
That's why NYSUT officers visited the Niagara Falls district as part of the union's ongoing Fund Our Future bus tour which aims to call attention to the state's failure to appropriately fund New York's public schools.
"We're saying don't tweak (the formula); we're saying fund the formula," said NYSUT President Andy Pallotta.
As lawmakers at the Capitol negotiate the 2020–21 state budget, NYSUT is waging a fierce advocacy campaign to increase state school aid by $2.1 billion. The union backs a progressive tax plan to raise revenues through the passage of new taxes on billionaires and ultramillionaires in New York state, ensuring they pay their fair share.
Niagara Falls Teachers Association President Dan Weiss has been teaching in the district for 17 years. He said over that span, as the city has fallen on hard economic times, he's noticed an increase in the number of students in need of emotional and mental-health services.
The funding shortfall, he said, has created challenges.
Though he said the school system has had some success closing the funding gaps through grants, "Eventually grants end. We need the funds we are owed."
School counselor Adam Bianco agrees.
"Meeting those emotional needs," he said, "requires funding."
NYSUT officers were also on hand to visit schools in Williamsville and Kenmore-Tonawanda. Williamsville is owed $12.6 million in Foundation Aid. The needs of an increasing English language learner population and the mental health needs of students are among the pressing issues that Williamsville officials say they need to address through additional state funding.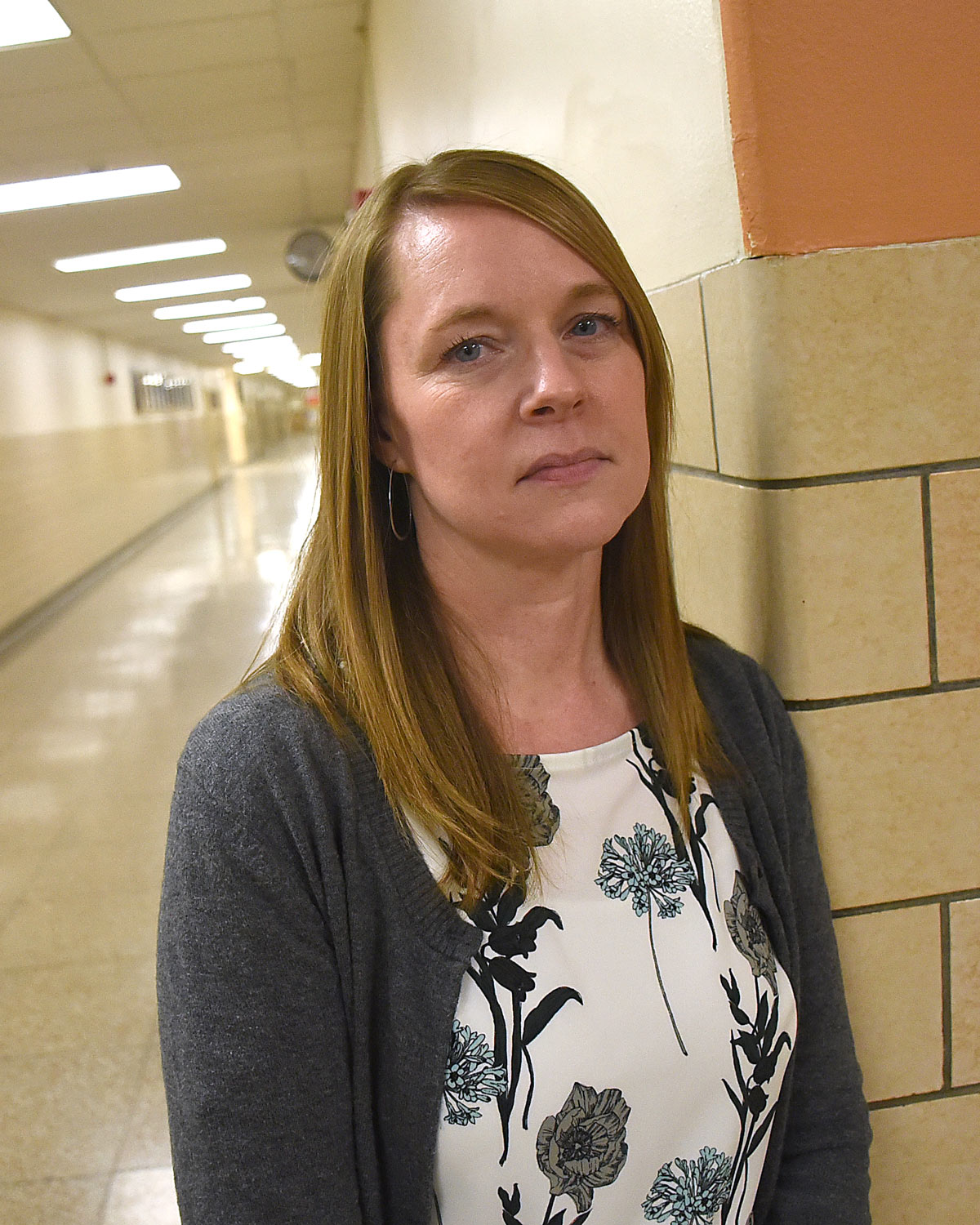 "We're in a reactive mode versus being able to do more prevention and being more proactive in addressing [students'] mental health needs."
~ Nicole McAuliffe, School Social Worker, Williamsville South High School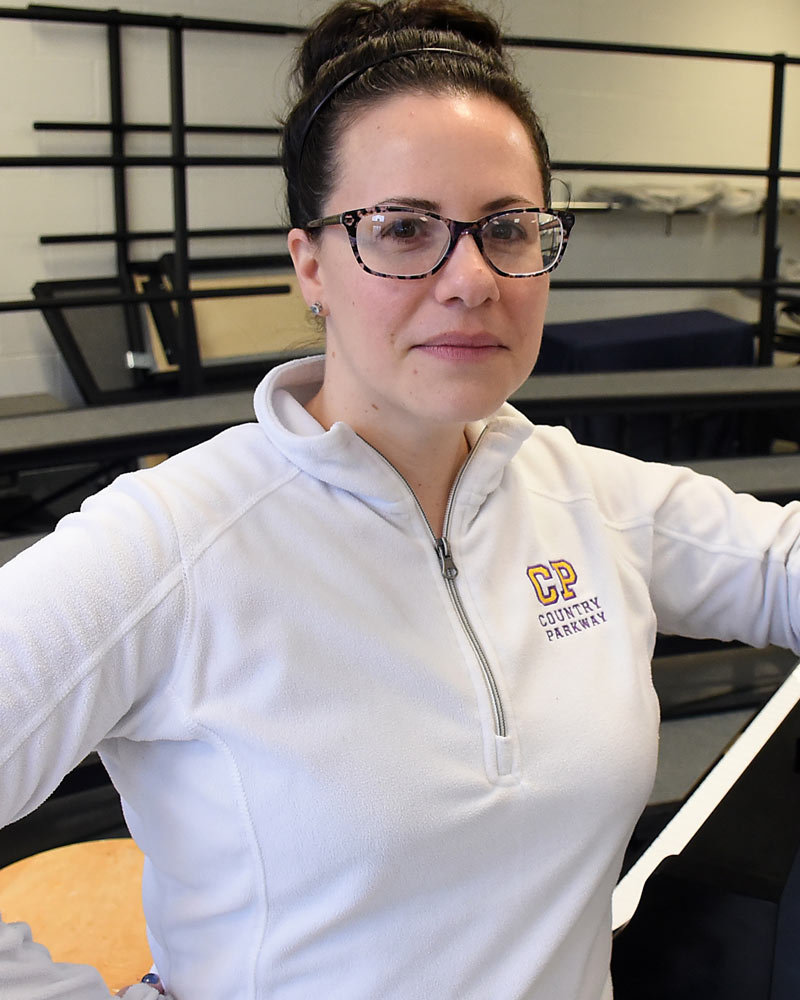 "We need time to work in small groups and focus on individual needs. It's frustrating. It breaks my heart as a teacher that I have to leave students that need my support."
~ Jennifer McMannis, ELL Teacher, Country Parkway Elementary, Williamsville
Kenmore-Tonawanda is owed nearly $9 million in Foundation Aid. Educators there say the district is in desperate need of staff who can provide support in reading and math and to bolster remedial programs. That's to say nothing of the fact the district has had to cut sixth-grade exploratory language classes and technology training for younger students due to underfunding.
Meanwhile, in Niagara Falls, the long history of inadequate state aid has meant the district has not been able to staff a librarian at any of its elementary schools — for more than two decades.
In order to ensure children are being served, retired teachers come into the libraries to work with students.
"Every time I visit one of the elementary schools," said district librarian Lori Moskaluk, her voice trailing off a bit. "It's really sad."
---
Words | Matt Smith
Images | Dan Cappellazzo
---